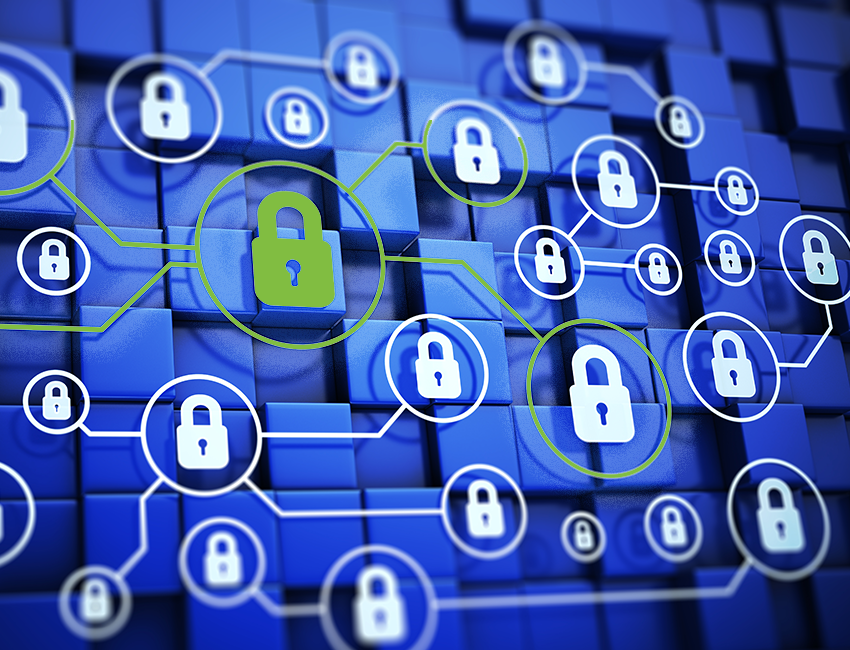 Security and confidentiality are two main areas of concern for any company who wants to outsource the projects. We at DATA-TAC understand the importance and sensitivity of data security whether physical or virtual and try to ensure all possible measures to provide highly secure data entry and processing. Restricted Access to the premises and permissions to access only the authorized projects protects the data files. A default alarm system is implemented to notify any intrusion or hack attacks.



The domain controllers keeps a log of action taken by any resource is logged on to our servers for monitoring. The workflow is controlled using hierarchy and software definition protocol.
All employees need to follow the protocol for taking any data out for any official use. They need to have prior approvals from the governing superiors. In such cases where the data needs to be taken out, the operatives have to have access to secluded machines controlled and monitored by the most trusted members of the management.
DATA-TAC has well defined data redundancy servers for disaster recovery and frequent back up of all databases. Regular updates and security checks are performed to the satisfaction of our clients.


Our security measures include:
• Restricting physical access to workstations to only authorized personnel.
• Securing workstations (screen lock or logout) prior to leaving area to prevent unauthorized access.
• Enabling a password-protected screen saver with a short timeout period to ensure that workstations that were left unsecured will be protected.
• Complying with all applicable password policies and procedures.
• Ensuring workstations are used for authorized business purposes only.
• Never installing unauthorized software on workstations.
• Storing all sensitivity information, including protected health information (PHI) on network servers.
• Keeping food and drink away from workstations in order to avoid accidental spills.
• Securing laptops that contain sensitivity information by using cable locks or locking laptops up in drawers or cabinets.
• Complying with the Portable Workstation Encryption policy.
• Complying with the Anti-Virus policy.
• Ensuring that monitors are positioned away from public view. If necessary, install privacy screen filters or other physical barriers to public viewing.
• Ensuring workstations are left on but logged off in order to facilitate after-hours updates. Exit running applications and close open documents.
• Ensuring that all workstations use a surge protector (not just a power strip) or a UPS (battery backup).
• If wireless network access is used, ensure access is secure by following the Wireless Access policy.
Access to Database User Names and Passwords
• Every program or every collection of programs implementing a single business function must have unique database credentials.
• Sharing of credentials between programs is not allowed.
• Database passwords used by programs are system-level passwords as defined by the Password Policy.
• Developer groups must have a process in place to ensure that database passwords are controlled and changed in accordance with the Password Policy.
• This process must include a method for restricting knowledge of database passwords to a need-to-know basis.
About DATA-TAC privacy guarantee
We can assure you that your information is in safe hands. We take care of our clients all-around, so we take every step to make sure your information is absolutely private,
DATA-TAC has a track record of being exceptional responsible with the information of each business we service right from the beginning we make every effort to keep the clients information completely confidential , as we utilize security protocol that are always up-to-date and are accompanied be the most advanced technology, with constant updates to keep our protection at its most secure
We also take pride in the level of customization we offer to our clients. We as an India based data entry Service Provider Company located in Mumbai ensure that you receive tailored solutions for your business. Moreover, we make strategic use of outsourcing system to be able to offer our data research entry services at extremely competitive prices.